The Best Accommodation in Hamilton New Zealand
If you're looking for the perfect getaway stay or accommodation in Hamilton, you've come to the right place! VR Hamilton Hotel is one of Hamilton's most prominent landmarks – exuding Victorian opulence and staying true to the heritage of Hamilton. Stay with us and be transported back in time with all the modern comforts of today.
City Centre Hamilton Hotel
Our rooms can accommodate up to four guests – all have free Wi-Fi, ensuite, and classic furnishings. For your Hamilton accommodation in New Zealand, we offer guest rooms with deluxe double rooms, superior queen rooms, superior twin rooms, superior triple rooms, executive rooms and suites with terraces. Our spacious rooms include spa baths, terrace views, and large living areas. If you are looking for cheap accommodation in Hamilton, we have you covered, too – our rooms start from $148/night. There is also limited paid car parking, subject to availability. So whether escaping on holiday or just stopping in for work, VR Hamilton Hotel is your go-to accommodation in Hamilton, NZ.
OUR FAVORITE ROOMS
Check out our best rooms from the best Hamilton accommodation
Web Exclusive Benefits
Check out our awesome services
Discount Starting from 10%
Lowest Rates on our website guaranteed with price match. Discount starting from 10% on member sign up*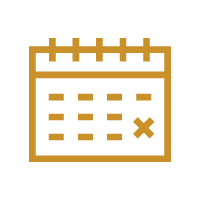 Amend or Cancel Your Booking
Ability to amend or cancel your booking by contacting our local friendly team*
Room Upgrades
First priority to guests who book on our website for room upgrades*
Advanced Check in and Check Out
Relax with the option to check-in early and check-out late*
Make yourself at home at VR Hamilton Hotel
VR Hamilton hotel is in the heart of the city – everything you could want is right on your doorstep! For food enthusiasts new to town, you've picked an accommodation in Hamilton close to the most authentic NZ food and restaurants. For families and travelers, the Waikato Museum Te Whare Taonga o Waikato is just a few minutes' walk from our Hamilton hotel.
Spend a day at the famous Hamilton Gardens which is a short drive away. Or, if you are keen to explore the backyards of the Waikato region, Waitomo Glow-worm Caves and the Hobbiton movie set are a must. Take in all the sights and sounds of Hamilton, then rest easy in comfortable elegance with us. Whatever your plans, VR Hamilton offers you the best accommodation in Hamilton, New Zealand.
Our hotel is renowned for its excellent quality and service. Ask our local staff for recommendations on activities, adventures, and entertainment. It's a no-brainer; make your next trip to the city unforgettable with VR Hamilton hotel.
OUR GUESTS LOVE US
What our guests are saying about us
You get what you pay for - lovely old hotel in great location for central city, bars, restaurants - even to walk to FMG Stadium; rooms large, clean and beds comfortable; bathroom was clean, adequate. Downsides
Awesome front of house. Very helpful and understanding. We checked in a little early but was kind enough to have our room organised and cleaned promptly. Spacious room with a very comfortable bed. Would stay again and highly recommend A+!
Our family had an excellent experience staying at this hotel. The man on reception was friendly and accomodating allowing us to check in early with our little one. I was pleasantly surprised by the grandness of the room - it was very spacious with high ceilings and ornate curtains. The whole hotel has an air of faded grandeur and I was fascinated to find out that in its former life as Le Grand Hotel the Queen had stayed during the coronation tour! Clean and comfortable with everything you could need including lovely air conditioning. The only less than ideal thing was the bathroom which needed to be retiled. Our room overlooked the main street and I was a bit worried about noise but it wasn't a problem at all on a Thursday night. The location is ideal - very close to Browsers book store, the Riverside eateries and the Riff Raff Statue! Brilliant price for a comfortable central hotel - would definitely stay again. I don't think you could get better for this price.