Luxury Accommodation in Christchurch - Parkview on Hagley
Take in the fresh air of NZ's Garden City at Parkview on Hagley. Located in the heart of the city, opposite the iconic Hagley Park, this luxury accommodation in Christchurch City is one not to be missed. Our central location means you're just a wander away from all the action and adventure Christchurch has to offer! Whether you're escaping for a weekend getaway or visiting for business over pleasure – we're sure to have the perfect accommodation in Christchurch NZ for you.
A favourable choice amongst Christchurch hotels, the guest's experience at Parkview on Hagley exudes understated luxury at every turn. Choose from our selection of stylish accommodation in Christchurch with rooms ranging from Superior to Executive and Executive Premium. Enjoy a continental or cooked breakfast available in our new Sunrise lounge, complimentary parking, guest laundry services, and up to 50GB Fibre Wi-Fi.
If you need anything at all, we have staff on-site at all times to provide personal service! It's our vision to give you the best possible stay at the best hotel in Christchurch that is Parkview on Hagley.
OUR FAVORITE ROOMS
Check out our best rooms from the finest Christchurch accommodation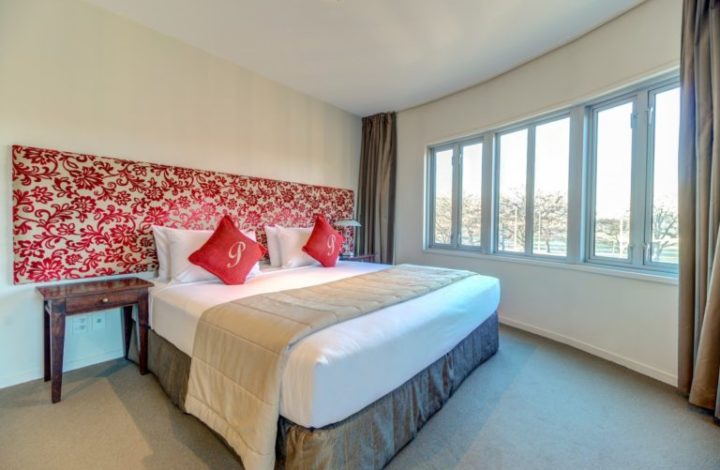 Web Exclusive Benefits
Check out our awesome services
Discount Starting from 10%
Lowest Rates on our website guaranteed with price match. Discount starting from 10% on member sign up*
Amend or Cancel Your Booking
Ability to amend or cancel your booking by contacting our local friendly team*
Room Upgrades
First priority to guests who book on our website for room upgrades*
Advanced Check in and Check Out
Relax with the option to check-in early and check-out late*
OUR GUESTS LOVE US
What our guests are saying about us
What a gem of a place, massive room and well-appointed, also a great view of Hagley Park. Will definitely stay here again next time I'm in Christchurch.
Large spacious room, bathroom very trim and tidy, also generous in size. Decor was neat and tidy and for the price very good value.
Loved it here room was clean tidy the staff were amazing kept my room tidy every day with clean towels etc my view was the best watching people going past in the park thanks for a great stay.
Christchurch Hotels
Travelers seeking luxury accommodation in Christchurch New Zealand, look no further. Parkview on Hagley is one of the few boutique hotels in Christchurch city that overlooks the picturesque Hagley Park. Hop on the tram on the other side of Hagley Park and explore Christchurch's busy city centre.
Christchurch is the gateway to the Canterbury region with many scenic bike trails, adventures, fine wine, and dining. Our hotel in Christchurch offers luxurious and stylish accommodation in a convenient location, making it the perfect choice for your trip to the Garden City! It also makes the ideal overnight Christchurch accommodation option for those planning to swim with the dolphins in Akaroa, take the Black Cat Cruises Quail Island ferry or visit the International Antarctic Centre.