Ascotia Off Queen
Looking for a getaway at an affordable price? Or heading to the heart of Auckland for work? Make your visit a breeze with Ascotia off Queen. We offer stylish, contemporary rooms at unbeatable prices.
Our convenient location off Queen Street means you're right on the doorstep to explore all Auckland has to offer. Take in the sights and sounds of the City of Sails, then unwind in comfort at Ascotia off Queen. Specially designed to maximise the 'home away from home' experience, you'll be at ease with us. On-site parking is available so you can venture out of the city and explore all that Auckland has to offer!
Our comfortable and classy rooms feature a modern ensuite, plasma TV, coffee and tea facilities, and mini fridge. Hungry? Visit the charming Tropicana café and grab a bite to eat or unwind with a drink. Everything's within arm's reach at the Ascotia off Queen.
Dining at Ascotia
Our centrally located hotel in CBD Auckland has a cosy restaurant & bar with seating for 40 people and serves full hot breakfast and dinner.
Our barista coffee & sandwich combos are perfect for lunch on the go. Enjoy your evenings at our bar with a choice of house wines along with well well-crafted snacks by our chef.
Book your accommodation online now and receive the special price of $30 p.p for cooked breakfast.
OUR FAVORITE ROOMS
Check out now our best rooms
Web Exclusive Benefits
Check out our awesome services
Discount Starting from 10%
Lowest Rates on our website guaranteed with price match. Discount starting from 10% on member sign up*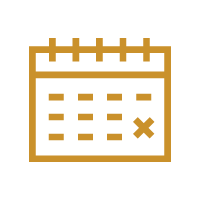 Amend or Cancel Your Booking
Ability to amend or cancel your booking by contacting our local friendly team*
Room Upgrades
First priority to guests who book on our website for room upgrades*
Advanced Check in and Check Out
Relax with the option to check-in early and check-out late*
OUR GUESTS LOVE US
What our guests are saying about us
Me and my partner stayed at this hotel for 3 nights, we were happy with the room and the service provided by their staff. The reception staff was very polite during our check in and because we arrived before 2pm she didn't try to turn us away and checked us in. We had a room on the top floor overlooking sky tower and CBD. We could see fireworks on one of the nights we were there. Breakfast was adequate, a staff was there to make sure everything topped up full. In one morning we got there at 09:45 (cut off time is 10:00), they were happy to provide us with all we need and made sure we had enough food without rushing us before they packed up. We would be happy to come to stay at this hotel again in the future.
Highly recommended. Will book again soon
compact room close to everything. strangely limited choice of channels on the tv. looked clean on arrival, but i discovered a crushed drink can in the deep space under the fridge. that space had clearly not been checked and cleaned, beyond what was obvious to someone standing nearby.